Welcome to The Old Chequers
The Old Chequers is a warm and friendly pub situated on the bank of the flowing Lymn brook, in the village of Croft, five miles from Skegness. It is a listed building and believed to be the oldest inn in Lincolnshire. Surrounded by open countryside this is truly a country inn well worth a visit.
In the winter there is a roaring fire and in the summer plenty of areas to sit outside.
There is a separate static caravan park at the back of the pub. Details can be found on www.sunsetbrookcaravanpark.com otherwise email karmstrong@bateman.co.uk or telephone 07771 881027 during office hours for further details.
Why not take a look at our WHAT'S ON page to see our future events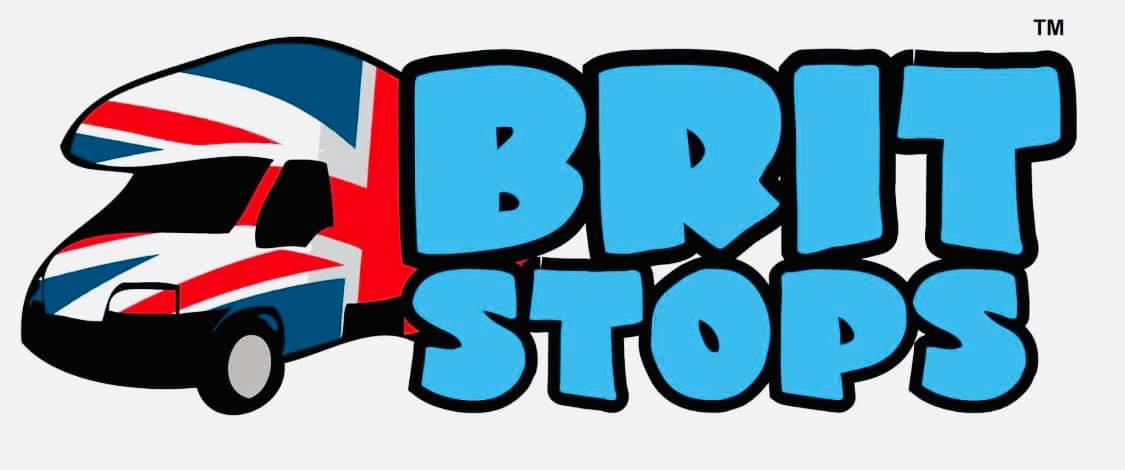 We are so happy to be BRITSTOPS Hosts and welcome all travellers new & old!
There is always at least two Batemans beer on the bar.  The Old Chequers also prides itself on a great selection of gins.
Booking is advisable for meals, however not essential and all effort will be made to find you a table as quickly as possible.
To book a table please either telephone 01754 880320, or direct message through Facebook page https://www.facebook.com//oldchequerscroft/
Autumn / Winter Opening Hours
Monday & Tuesday
Closed
Wednesday & Thursday
5pm – 9pm
(Food: 5pm – 7.45pm)
Friday
5pm – 9pm
(Food: 5pm – 8pm)
Saturday Lunch Club – 2 Courses £9.95
12pm – 9.30pm
(Food: 12pm – 2pm)
Saturday Evening
12pm – 9.30pm
(Food: 4pm – 8pm)
Sunday
12pm – 4pm
(Food: 12pm – 3pm)
Booking is advisable but not essential, as we will always do our best to get you seated.
Enquiries or to book a table
01754 880320
---
Sunday Lunch at the Old Chequers
and Batemans Brewery Tour
A tutored tasting Brewing experience hosted at Batemans Brewery with plenty ample samples!
Tour from 11am until 1pm.
Then make your way to Croft for a tasty home cooked Carvery and Dessert hosted by our charming,
countryside Batemans pub, The Old Chequers Inn.
This tour is limited to 10 places only, so book now to avoid disappointment!
 £27.95 per person
click here to book
or for further details
---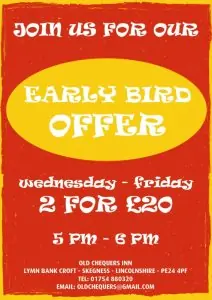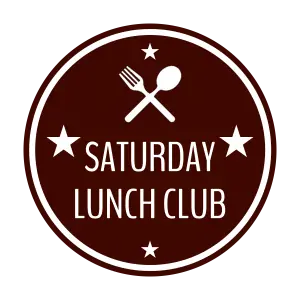 Enquiries or to book a table
01754 880320
About The Old Chequers
This charming country inn is a listed building and is said to be the oldest pub in Lincolnshire. It once served as a jail and 'hosted' prisoners from Lincoln jail prior to their departure to an uncertain fate overseas. Fortunately for today's guests there's a much warmer welcome in store!
The Inn is surrounded by rolling Lincolnshire countryside and overlooks Lymn brook. It's certainly a pretty spot to enjoy a drink or a pub meal. In the colder months there are two roaring open fires to welcome you. Dogs are welcome in the outside areas, so feel free to bring your well-behaved pets along. Whether you're eating with us, staying at The Sunset Brook Caravan Park that's adjacent, or just popping in for a pint of Batemans, you'll feel right at home.
Fourth-generation family brewing
Batemans has been brewing quality beer in Wainfleet since 1874. It's still owned and run by the Bateman family, now in its fourth generation, and they use the same traditional craft brewing methods as their legendary great-grandfather, George Bateman did.