A well-stocked bar awaits you
Join us at The Old Chequers for one of the famous Batemans brews.
As you'd expect from a Batemans pub, we're passionate about our beer. You'll always find it in top-quality condition and in plentiful supply as the brewery is a mere mile and a half down the road.
We serve a range of Batemans brews, both cask and bottled, including the best-selling Batemans Yella Belly Gold, XB and Triple XB. Of course, we're not just about beer. We also offer a fantastic wine list, top-drawer spirits and everything else you'd hope to find at a well-stocked bar.
Brewery tours
Book your brewery tour at the Batemans Visitors Centre
Fourth-generation family brewing
Batemans has been brewing quality beer in Wainfleet since 1874. It's still owned and run by the Bateman family, now in its fourth generation, they use the same traditional craft brewing methods as their legendary great-grandfather, George Bateman did.
 Batemans Yella Belly Gold
3.9%
A golden beer brewed with American Cascade and Chinook hops for a refreshing citrussy flavour and crisp, dry finish.
 Batemans XB
3.7%
A classic amber pale ale brewed with Lincolnshire pale and chocolate malts, and a blend of English hops (traditional Goldings and the more floral Challenger). It's slowly matured for a grainy, quaffable beer. Not your average English bitter.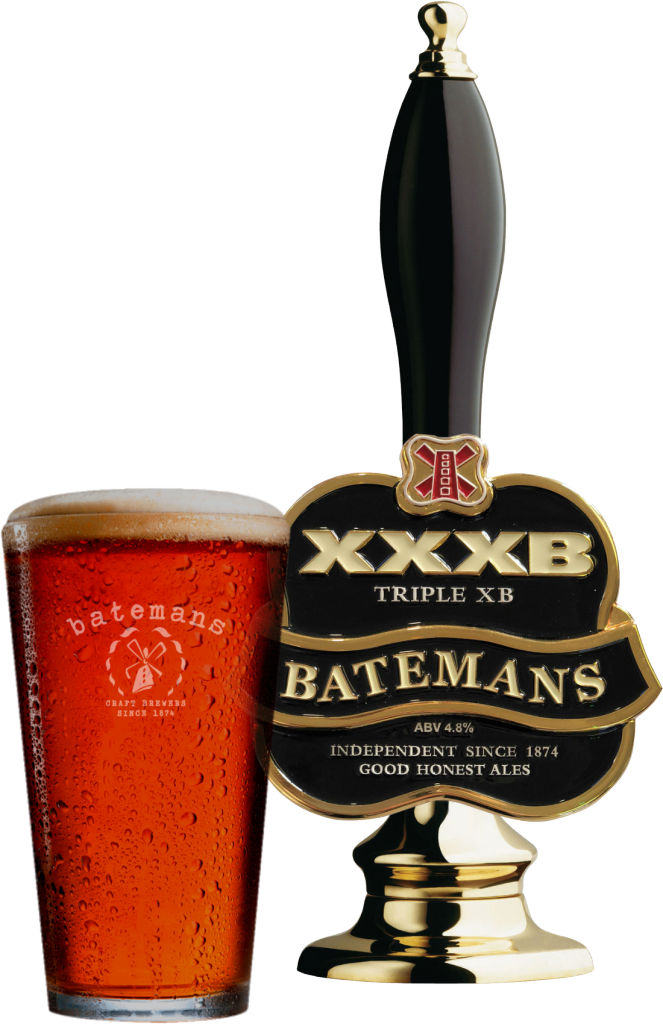 Batemans Triple XB
(XXXB) 4.8%
A malty multiple winner of CAMRA's Champion Premium Beer of Britain, Batemans much-loved XXXB is what you'd call an English tawny ale. It's brewed with four malts and three hop varieties for a deliciously spicy, fruity and biscuity flavour.
Opening Hours
Monday & Tuesday
Closed
Wednesday – Friday
5pm – 9pm
(Food: 5pm – 8pm)
Saturday
12 midday – 9pm
(Food: 12 midday – 8pm)
Sunday
12 midday – 4pm
(Food: 12 midday – 3pm)
Booking is advisable but not essential, as we will always do our best to get you seated.